Project Links
A comment period for this project closes Sep 09, 2022:
Days, Hours, Min.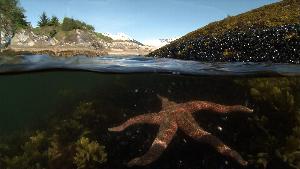 Marine Management Plan Environmental Assessment including Updates to Vessel Quotas and Operating Requirements


Between August 9 and September 9, 2022 your input is encouraged during a 30-day public scoping period that initiates the National Environmental Policy Act (NEPA) process. You will be invited to comment again this fall on a final plan and NEPA.

To review preliminary alternatives, select the Public Scoping Newsletter link under the 'Open for Comment' tab on the left-hand side of this page. There, you will find preliminary proposals, meeting notices, and access to an electronic comment form seeking your input to help NPS refine the final direction of the plan.

Comments may be submitted electronically through this PEPC website or mailed to the park: Glacier Bay National Park and Preserve P.O. Box 140, Gustavus, AK 99826

The final plan is scheduled to be completed in the fall/winter of 2022 and will be posted on this site once available along with future open comment periods and documents for public review.


Contact Information
To be added to the GLBA Management Plan mailing list to receive plan notifications and updates please email: glba_public_comments@nps.gov.



The National Park Service (NPS) is pleased to announce the start of a Marine Management planning process that will guide future management decisions in ~537,000 acres of Glacier Bay National Park marine waters. As part of this effort, the NPS will consider changes to vessel quotas (excluding charter vessels, tour vessels, cruise ships, and passenger ferry to Bartlett Cove) and operating requirements to protect resources and ensure equitable public access according to the purposes for which the park was established.