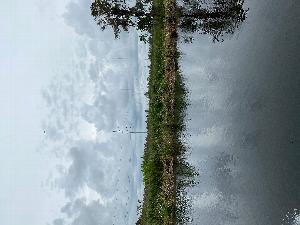 Entergy Golden Meadows-Barataria Electrical Transmission Line Rebuild


NEW ORLEANS — Jean Lafitte National Historical Park and Preserve is pleased to announce the availability of the Finding of No Significant Impact (FONSI) to complete the Environmental Assessment (EA) evaluating environmental impacts of the proposed demolition and rebuilding of twenty-nine structures and 2.63 miles of the 30-mile Entergy Louisiana LLC (Entergy) Golden Meadow-Barataria electrical transmission.

Entergy's Golden Meadow-Barataria transmission line runs from the Golden Meadow Substation in Golden Meadow, Louisiana, through the park's Barataria Preserve, to the Barataria Substation near Jones Point in Jefferson Parish. Built in 1964, the line provided a critical pathway of power to the electrical transmission system in southeast Louisiana but is no longer in usable condition. due to damage sustained in Hurricanes Zeta (2020) and Ida (2021). The structures within the National Park Service boundary of the Barataria Preserve are located just west of Bayou Segnette, and the line ends at the Barataria Substation just east of the Jones Point Community in Jefferson Parish.

The park will be working closely with Entergy throughout the project, which is expected to get underway by summer 2023.

For additional information on the project and to view the EA and FONSI documents, please click on the Document List on the left.

About the Barataria Preserve: Located 17 miles south of New Orleans, the Barataria Preserve is comprised of over 26,000 acres of Louisiana wetlands, including bottomland hardwood forest, cypress swamp, freshwater and intermediate (between freshwater and brackish) marshes, bayous and canals. The Preserve includes a network of hiking and canoe trails and boardwalks that allow visitors to access the park's wild places and observe native plants, alligators, snakes and over 200 species of birds. Each year, over 450,000 visitors enjoy the Preserve's trails, canoe waterways and programs that inspire stewardship of the natural and cultural resources of southern Louisiana and the many challenges they face.

About the National Park Service: More than 20,000 National Park Service employees care for America's 424 national parks and work with communities across the nation to help preserve local history and create close-to-home recreational opportunities. Learn more at www.nps.gov.


Contact Information
Guy Hughes
(504) 512-2558



National Park Service releases Finding of No Significant Impact for Entergy Golden Meadow-Barataria transmission line rebuild Environmental Assessment