Project Links
A comment period for this project closes Sep 02, 2022:
Days, Hours, Min.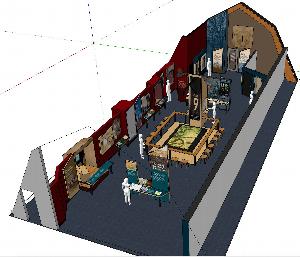 Design & Installation of Visitor Center Exhibits
Contact Information
Alex Vindas Cruz; 301.846.8044



Monocacy National Battlefield is located three miles south of Frederick City, in Frederick County, Maryland, and was established to commemorate the July 9, 1864, Battle of Monocacy. Monocacy National Battlefield is preparing to design and install new exhibits in its Visitor Center. The purpose of this project is to develop and design new exhibits to improve opportunities for park visitors to learn about the battle's events and significance.