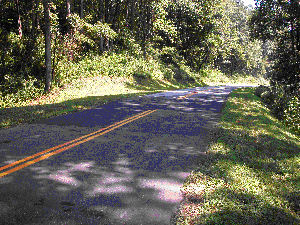 Repair of Active Landslide and Reconstruction of Roadway Pavement at MP 270.3, 2E15


The National Park Service has determined that the proposed project will not significantly affect the human environment within the project area; therefore, an environmental impact statement will not be prepared.

We thank you for your comments regarding the project. Public participation is a key element in the environmental review process at the Blue Ridge Parkway. Your participation helps to ensure that the National Park Service fully understands and considers your values and concerns.



Contact Information
Suzette Molling



The National Park Service, Southeast Regional Director has approved the Finding of No Significant Impact for the Repair of Unstable Roadbed at Milepost 270.3. The FONSI has determined that there will be no significant environmental impacts that would occur by stabilizing the active slope using concrete anchor blocks with tendons anchored to rock beneath the slip plane to retain the area as described under Alternative B in the Repair of Unstable Roadbed at Milepost 270.3 Environmental Assessment.