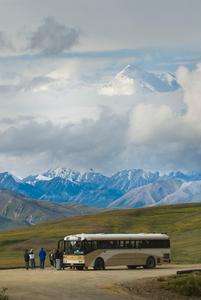 Denali Park Road Vehicle Management Plan
Contact Information
Denali Park Planning
Miriam Valentine
P.O. Box 588
Talkeetna, AK 99676
Miriam_Valentine@nps.gov
(907) 733-9102



The National Park Service announces the availability of the Final Denali Park Road Vehicle Management Plan, which is available for review through July 30, 2012. The final plan represents the culmination of a four year planning process that determined a preferred alternative for managing vehicle use on the 92-mile Denali Park Road for the next 15 to 20 years.