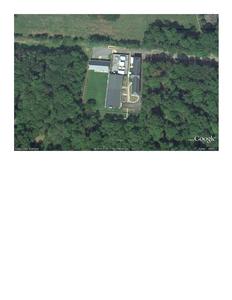 WSSC Broad Creek Alignment and Proposed Pump Station Upgrades
Contact Information
Robert Mocko
Environmental Protection Specialist
1900 Anacostia Dr. S.E.
Washington, D.C. 20020
robert_mocko@nps.gov



The National Park Service (NPS) is proposing to allow the Washington Suburban Sanitary Commission (WSSC) to construct and install a 48‐inch force main and a 42‐inch pressure sewer from the Broad Creek Wastewater Pumping Station (WPS) to the Piscataway Wastewater Treatment Plant (WTP) located in Fort Washington, MD (see maps that indicate where the proposed construction will go through NPS property). The project will include upgrades to the Broad Creek WPS and upgrades to the Swan Creek force main that extends from the Swan Creek WPS to the existing sewer line. The Broad Creek Pumping Station provides pumping for the collection system in the Broad Creek Basin. The pumping station was originally built in 1968 and was expanded in 1993. There are three buildings that make up the station: a 2,000 square foot (sf) screening building, a 4,600 sf pumping station building, and a new generator building.