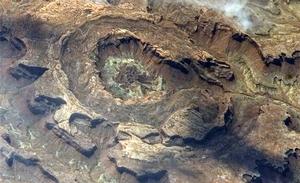 Install Shade Structures at Upheaval Dome Parking Area


Construction of the shade structures will begin April 12, 2010 and last approximately 2 months.


Contact Information
Sabrina Henry
435-719-2135



This project will construct six shade structures, at the locations shown on the site drawings, with one site being an ADA site. The shade structures are 14'x16' log structures with a latilla roof, and they are shown in a separate drawing. The shade structures are for shade only, and do not provide protection against rain. The pad underneath will be native soil, or where necessary to construct a level pad road base will be used. Construction of the shade structures will be in two phases the first would be to build all the concrete footers for all six shade structures. This will greatly increase the construction efficiency and last about a week. The building of the log portion of the structures will be limited to a maximum of two sites at one time which should minimize the impacts to park visitors. Once the shade structures are completed new picnic tables will be installed under each shade structure.