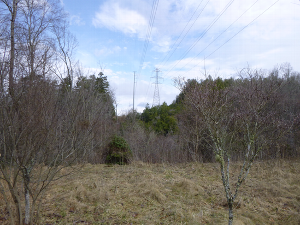 HDD ROW for 12 inch Underground Gas Line for Dominion Energy North Carolina 5-140-1951 (2020 project)


The DENC application is for a new 50-foot-wide right-of-way (ROW) on Parkway land. The proposed DENC ROW would allow a segment of natural gas pipeline to be installed via horizontal directional drill (HDD) perpendicular to the Parkway, adjacent to an existing 143-foot-wide Duke Energy Electric transmission line ROW. The pipe would be located no less than 50 feet below the ground surface of the Parkway property, and at the location of the Parkway motor road surface itself, the pipe would be located approximately 115 feet below the surface. The HDD entry and exit points would be located off NPS property, more than 800 feet from the Parkway travel lane and 380 feet from the NPS property boundary. No additional appurtenances or facilities are proposed for construction on NPS property.

If you are interested in reviewing the draft EA, the document can be found by clicking on "open for comment" link on the left side of this page. To provide comments please click on the green "comment now" button on the left side of this page.


Contact Information
Heather McNichols
Realty Specialist
Blue Ridge Parkway​
828-348-3433



Dominion Energy North Carolina (DENC), has submitted an application for a right-of-way (ROW) permit for construction, operation, and maintenance of a segment of natural gas pipeline that would cross beneath the Blue Ridge Parkway (Parkway), a unit of the National Park System (NPS), at milepost 393.3 in Buncombe County, NC. A draft Environmental Assessment (EA) has been prepared to assess the impacts from issuance of the proposed ROW permit. The NPS will be accepting public comment on the draft EA for 30 days from January 7 - February 5, 2022.