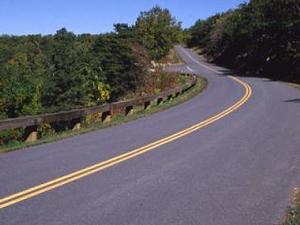 Blue Ridge Parkway Guardrail Replacement and Installation EA


The National Park Service has determined that the proposed project will not significantly affect the human environment within the project area; therefore, an environmental impact statement will not be prepared.

We thank you for your comments regarding the project. Public participation is a key element in the environmental review process at the Blue Ridge Parkway. Your participation helps to ensure that the National Park Service fully understands and considers your values and concerns.


Contact Information
Gary Johnson
828/271-4779 ext. 210
Email: gary_w_johnson@nps.gov



The National Park Service, Southeast Regional Director has approved the Finding of No Significant Impact (FONSI) for Guardrail Replacement and Installation. This document records the decision of the National Park Service to provide a consistent, comprehensive, and adaptive approach to maintain roadside safety while protecting, to the maximum extent possible, the BLRI's significant historical and environmental resources, as described under Alternative B in the Guardrail Replacement and Installation Programmatic Environmental Assessment.