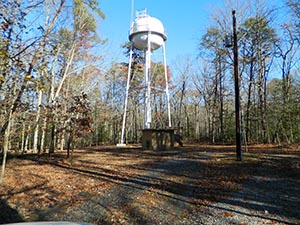 Replace Deficient Water Supply Well on the Chancellorsville Battlefield


The existing drilled well is nearly 60-years old and serves three park residences and the Chancellorsville Battlefield Visitor Center. It is too shallow at only 250 feet deep. The issue is that at the well's current depth is only producing the minimal gallons per minute required for the buildings' operation. An average well should produces 35-40 gallons per minute. The effect on the park is that it must be monitored closely and can only pump so much water. The well cannot keep up with the water supply needed for the visitor center and the living quarters. This project will permanently fix the problem. Shallow wells are more susceptible to surface contamination. Deeper wells produce better water quality because spills and chemical residues are diluted with clean aquifer water. Deep wells, which are further below the water table, are not likely to go dry during an arid period and are drought -resistant. They also increase the storage space for larger volumes of water that spring underground.

This project will install a new well within the existing water tower/pump house complex. The new well will be drilled to an approximate depth of 500-700 feet and will include one submersible pump, steel well casing, 40 lf. soil screens, 50 lf. of artificial packed gravel, concrete fill to seal and flow testing. This will include new well and tank sensors. The existing well will be abandoned and filled .Excavation will involve the drilling of the new well vertically to a depth of 500 to 700 feet. The well will be drilled approximately 10 feet from the existing well house. A supply line will run from the new well to the well house, which will involve the excavation of a 12" wide ditch, 30" deep to accommodate a 2" supply pipe and associated wiring.

See attached Section 106 Effect Report for details.


Contact Information
Eric J. Mink
540-693-3200 x6020



Fredericksburg and Spotsylvania NMP proposes to install a new well at Chancellorsville Battlefield, thus replacing an existing well that has failed.