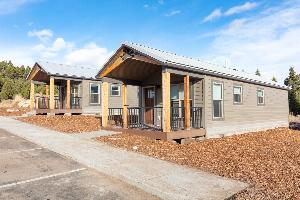 Information on Proposal to Construct New Housing Destroyed by the East Troublesome Fire
Use the links below to view information on the proposed project. Documents include a recording of the 2022 public meeting, an Arc StoryMap, Visual Analysis Report, Ungulate Literature Review, and Traffic Study.
Arc StoryMap is an authoring web-based application that includes interactive maps, narrative text, lists, images and embedded items. This StoryMap was created for the Rocky Mountain National Park Construct New Housing Destroyed by the East Troublesome Fire Project and contains general planning information for the proposed project. Please note the information in the Story Map was developed early in the process and the information may have changed. The most current project information may be viewed in the Environmental Assessment found in the "Document List".
Comment Period:
Closed Jul 1, 2022 - Jul 31, 2022
Topic Questions Instructions:
Please be advised, before including your address, phone number, e-mail address, or other personal identifying information in your comment, you should be aware that your entire comment - including your personal identifying information - may be made publicly available at any time. Although you can ask in your comment to withhold your personal identifying information from public review, we cannot guarantee we will be able to do so.
Topic Questions:
1. What issues or concerns should park staff consider as the project planning proceeds?

Document Content: