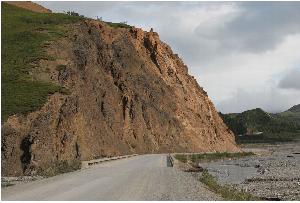 2007 Denali National Park Road Design Standards
These standards guide repair of the Denali Park Road to work toward achieving the
desired service condition for the numbers and size of design vehicle it is presently
required to carry. The standards also provide quantitative guidance to the Federal
Highways Administration in designing and engineering repair projects for the park road
that do not change its unique character.

Document Content:

2007 Road Design Standards.pdf
(792.0 KB, PDF file)
Disclaimer:
Links within the above document(s) were valid as of the date published.
Note:
Some of the files may be in PDF format and can be viewed using the Adobe Acrobat Reader software. You may download a free copy of
Acrobat Reader
from Adobe Systems.