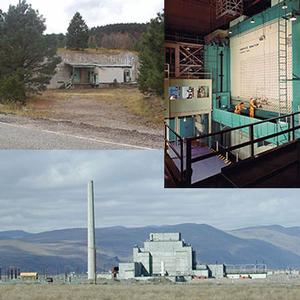 Manhattan Project National Historical Park Agreement
The Carl Levin and Howard P. "Buck" McKeon National Defense Authorization Act for Fiscal Year 2015 directs the United States Department of Energy and the Department of the Interior, through the National Park Service, to work together to establish the a new national park "to improve the understanding of the Manhattan Project and the legacy of the Manhattan Project through interpretation of the historic resources." This new park, located in Oak Ridge, Tennessee, Hanford, Washington, and Los Alamos, New Mexico, will create an opportunity for people from around the world to visit these historic sites and gain a deeper understanding of history and world-changing events that happened as part of the Manhattan Project.
Establishing a new national park is never easy or quick; however, the Department of Energy and the National Park Service are committed to making this new park a reality as soon as possible. We are working together to improve public access to the historic sites, develop additional programs and exhibits, and work with local and international communities to tell the complete story of the development, use and global impact of the world's first atomic bombs.
Comment Period:
Closed Jul 27, 2015 - Aug 28, 2015

Document Content: