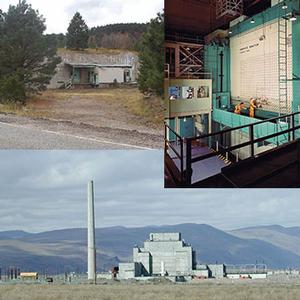 Agreement between DOE and DOI to establish Manhattan Project NHP


Over the past few months the Department of Energy and National Park Service have been working towards establishment of the Manhattan Project National Historical Park. The law that provides for the establishment of the park requires the Secretary of the Interior and the Secretary of Energy to create a Memorandum of Agreement by December 19, 2015. This agreement will formally establish the Manhattan Project National Historical Park and describe how the National Park Service and the Department of Energy will work together to preserve, protect and provide access to the historic resources associated with the Manhattan Project.

A team of National Park Service and Department of Energy employees have met with local elected officials, participated in open houses, and talked with community members and area Tribes to understand local perspectives on how the two agencies should work together for the management of the park. An agreement has been drafted and is open for review and comment from July 28 to August 28, 2015. The full document can be downloaded from by clicking on the "Document List" link on the left. Comments can be submitted online by selecting the "Open for Comment " link. Written comments can be mailed to:

NPS Denver Service Center
Attn: Tracy Atkins
Project Manager Manhattan Project National Historical Park
P.O. Box 25287
Denver, CO 80225-0287


When making comments please keep the following in mind:

▪ This is a high level agreement between the Department of Energy and the Department of the Interior that establishes the roles and responsibilities for the two agencies for the management of the park.

▪ Details of the park interpretive themes, park facilities, visitor contact stations, park management structure, and specifics about what eligible properties outside the Department of Energy properties should be included in the park are not included in this agreement and will be identified in future planning efforts.

▪ Please see our Frequently Asked Questions about the agreement as you develop your comments about the Memorandum of Agreement.

Thank you in advance for your interest in the Manhattan Project National Historical Park.


Sincerely,
Vic Knox
NPS Associate Director for Park Planning, Facilities and Lands
Manhattan Project NHP Team Lead

For additional information related to this project, please see the "Public Documents Page" which includes the legislation that authorized the park, a map and list of the DOE properties to be included in the park initially and a list Frequently Asked Questions (FAQs) which maybe be helpful in understanding the Agreement.



Contact Information
NPS Denver Service Center
Attn: Tracy Atkins
Project Manager Manhattan Project National Historical Park
P.O. Box 25287
Denver, CO 80225-0287



Dear Friends of the Manhattan Project National Historical Park,