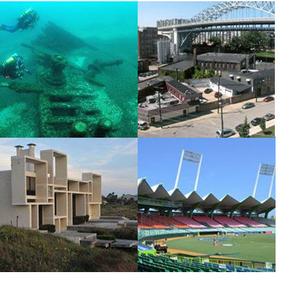 National Register Bulletin Update
The National Register of Historic Places (NR) Program is initiating an update of the "National Register Bulletin: How to Complete the National Register Registration Form," and is seeking written comments and recommendations on potential revisions. This publication provides guidance for identifying, evaluating, and documenting properties that are significant in American history, architecture, engineering, archeology, and culture, at local, state, and national levels of significance. The National Register of Historic Places Program is administered by the National Park Service (NPS).
Comment Period:
Closed 05/10/2017 - 12/31/2017

Document Content:
Disclaimer:
Links within the above document(s) were valid as of the date published.
Note:
Some of the files may be in PDF format and can be viewed using the Adobe Acrobat Reader software.
You may download a free copy of Acrobat Reader from Adobe Systems.