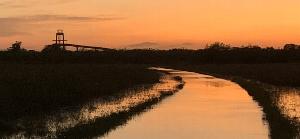 Shark Valley Site Plan Newsletter, January 2021
This newsletter provides a description of the alternative concepts for the proposed Shark Valley Site Plan.
Comment Period:
Closed Jan 29, 2021 - Feb 28, 2021
Topic Questions:
1. Do you have any ideas, concerns, or questions about the alternative concepts presented in this newsletter?
2. Do you have any new ideas or changes to the proposed concepts that you think the planning team should consider?

Document Content:

Shark Valley District Site Plan - Development Concepts_508_reduced.pdf
(1.0 MB, PDF file)
Disclaimer:
Links within the above document(s) were valid as of the date published.
Note:
Some of the files may be in PDF format and can be viewed using the Adobe Acrobat Reader software. You may download a free copy of
Acrobat Reader
from Adobe Systems.