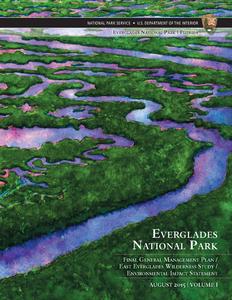 National Marine Fisheries Service - EVER GMP Programmatic Biological Opinion (March 2015)
The National Marine Fisheries Service has prepared a Programmatic Biological Opinion that covers actions proposed in the Everglades National Park General Management Plan (GMP). The document was developed as required for compliance with Section 7 of the Endangered Species Act and provides important information for the public, park managers and other agencies regarding projects to be implemented under the GMP.

Document Content:

NMFS Programmatic BO_12March2015.pdf
(1.6 MB, PDF file)
Disclaimer:
Links within the above document(s) were valid as of the date published.
Note:
Some of the files may be in PDF format and can be viewed using the Adobe Acrobat Reader software. You may download a free copy of
Acrobat Reader
from Adobe Systems.