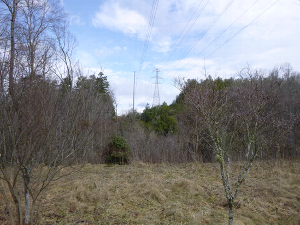 Draft Environmental Assessment (EA) for Dominion Energy NC Application for Right-of-Way (ROW) Milepost 393.3, Buncombe, County NC
Blue Ridge Parkway (Parkway) is considering the impacts of an application submitted by Dominion Energy NC for a right-of-way permit to construct, operate, and maintain a 12-inch natural gas pipeline underneath the Parkway at milepost 393.3 in Buncombe County, NC. The right-of-way application is part of a larger Dominion Energy natural gas pipeline project, already constructed, that connects Arden and Enka, NC; the proposed permit would allow the final pipeline segment to be installed and maintained underneath the Blue Ridge Parkway, a unit of the National Park System. The public can review the analysis that has been prepared as part of an environmental assessment at the following link:
https://parkplanning.nps.gov/DominionT2ROWBuncombe
. The public comment period is 30 days, starting January 7, and ending February 5, 2022.
The application has been submitted by Dominion Energy NC as part of a larger project to reduce pressure on an aging segment of the existing pipeline network to enable the line to be repurposed from transmission service to lower pressure distribution service which will increase the reliability of natural gas service in the area. The older segment of pipeline to be derated is currently located within the shoulder of heavily-trafficked, geologically/topographically challenged and otherwise developed portions of the North Carolina Department of Transportation (NCDOT) right-of-way ROW adjacent to Brevard Road.
This Draft EA assesses the potential impacts, as required under the National Environmental Policy Act (NEPA), of NPS issuing the ROW permit to cross underneath Parkway land via horizontal directional drill (HDD) and construct, operate, and maintain the 12-inch pipeline.
Comment Period:
Closed 01/07/2022 - 02/05/2022

Document Content:

NPSDraftDominionEA1622.pdf
(19.7 MB, PDF file)
Disclaimer:
Links within the above document(s) were valid as of the date published.
Note:
Some of the files may be in PDF format and can be viewed using the Adobe Acrobat Reader software. You may download a free copy of
Acrobat Reader
from Adobe Systems.