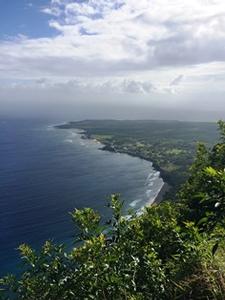 Newsletter #3 Preliminary Alternatives
In this newsletter, our planning team presents preliminary alternatives that describe four different future visions for managing the natural and cultural resources and opportunities for visitors.
As you read through this newsletter, we ask that you think about what alternatives or parts of alternatives you like best, and why.
Comment Period:
Closed 05/17/2011 - 07/16/2011
Topic Questions:
1. Do you think the range of preliminary alternatives for managing Kalaupapa National Historic Park is appropriate? If not, what is missing?

2. Which preliminary alternative do you prefer for managing Kalaupapa and why?

3. What else would you like the planning team to know as we write the Draft General Management Plan?
4. Do you want to be on the mailing list for the GMP? If yes, please write your name and contact information on the back of this page. We will send you future newsletters and information dealing with the general management plan for Kalaupapa NHP.


Document Content:

Newsletter #3 Preliminary Alternatives
(1.5 MB, PDF file)
Disclaimer:
Links within the above document(s) were valid as of the date published.
Note:
Some of the files may be in PDF format and can be viewed using the Adobe Acrobat Reader software.
You may download a free copy of Acrobat Reader from Adobe Systems.