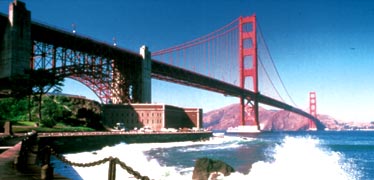 Final General Management Plan / Environmental Impact Statement - April 2014
We are pleased to announce the availability of our General Management Plan and Environmental Impact Statement (GMP/EIS) which will guide the park over the next 20 years. The plan identifies the preferred alternatives—Connecting People with the Parks for parkland in San Mateo, San Francisco, and Marin counties; and Focusing on National Treasures for Muir Woods and Alcatraz Island—as reshaped by public comments on the Draft GMP/EIS. The plan includes a summary of comments and the NPS responses to them.
As this is the Final GMP/EIS, there is no comment period. Implementation of the plan will be authorized when the Regional Director signs the Record of Decision.

Document Content: