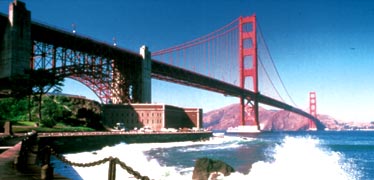 Draft Programmatic Agreement for National Historic Preservation Act Compliance - September 2013
Golden Gate National Recreation Area is expecting to release the General Management Plan Final EIS this fall. As part of finalizing the GMP, GGNRA will be completing National Historic Preservation Act (NHPA) compliance in consultation with the California State Historic Preservation Office (SHPO),the Advisory Council on Historic Preservation (ACHP), interested parties and tribal representatives. Because implementation of the GMP may result in adverse effects to cultural resources, NPS is developing a Programmatic Agreement (PA) that will provide a framework for future consultations with the SHPO associated with GMP implementation actions.
NPS submitted the draft PA to the SHPO, and other interested parties in September 2013, and is also releasing the draft document for public review and comment.
Comment Period:
Closed Sep 25, 2013 - Nov 25, 2013

Document Content: