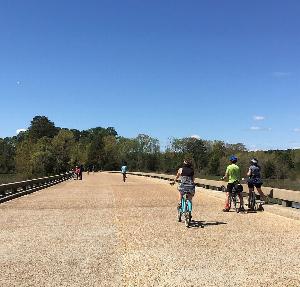 Public Feedback for Recurring Motor Vehicle Closure
Please provide comments and feedback to the proposal to have recurring temporary closures to motor vehicles on the Colonial Parkway between Highway 359 (Jamestown Settlement) and Highway 199 (Kingspoint). The closure is to allow bicycles and pedestrians to experience the Parkway free of cars. Your input will help to determine frequency and timing.
Comment Period:
Closed 04/22/2021 - 05/24/2021
Topic Questions:
1. Do you support any amount of temporary closure for motor vehicles? If so how many would be too many?
2. Would you personally plan to bike or walk the Parkway section during a proposed closure? How often?
3. Would you personally be unable to do your planned activity if you found this section of the Parkway closed? i.e. drive, fish, sit at the shore?
4. What comments do you have on the timing and length? When would it be better to have the closure vs not have it? Is there a time of day that is preferred?

Document Content:
No files have been uploaded for this document.