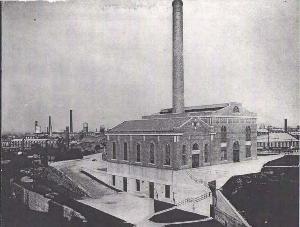 Establish Visitor Experience Center at Paterson Great Falls Overlook


In order to comply with the National Historic Preservation Act, the NPS, New Jersey State Historic Preservation Office, Hamilton Partnership for Paterson, and DEVCO Great Falls, LLC, the project developer, have drafted a Memorandum of Agreement (MOA). To review the document, please click on the OPEN FOR COMMENT link on the left.


Contact Information
Darren Bach
Superintendent
(973) 523-0370



The planned new Visitor Center at the Paterson Great Falls National Historical Park will be partly constructed on top of a historic Steam Plant foundation in Overlook Park, part of which now serves as the park's parking lot. This work will require unearthing and removing portions of historic ruins to make way for the new building. NPS determined that removing a portion of the Steam Plant foundation will have an adverse effect on the Great Falls of the Passaic / Society for Useful Manufactures (S.U.M.) Historic Landmark District.