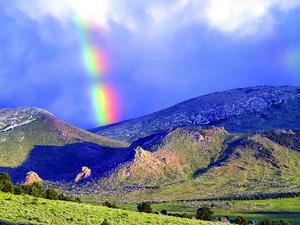 General Management Plan - City of Rocks National Reserve



The Reserve was established in 1988 and is operating with an outdated 1994 Comprehensive Management Plan (CMP). Production of a new GMP was necessary to replace the original 1994 CMP and is required by Cooperative Agreement No. 1443-CA9000-96-002 between the National Park Service and Idaho Parks and Recreation Department (IDPR). The Operation Plan and Guidelines for Management of the Reserve (2019) requires that the GMP be kept current, and revised or amended as necessary.


The GMP provides guidance for managing the Reserve over the next 15-20 years. The GMP assessed and documented management alternatives, impacts, and mitigation actions that resulted in the selection of a preferred alternative course of action. This new GMP addresses the long range planning needs of the Reserve by addressing resource protection, visitor experience, operational and administrative issues and needs, budget, and partnership opportunities. This plan also provides Reserve management, key stakeholders, and the general public with a logical and trackable process from which various management prescriptions are formulated and implemented.


This project was accomplished by an interdisciplinary team consisting of staff from City of Rocks National Reserve and the NPS regional office. The GMP process was accomplished through the appropriate pathways of National Environmental Policy Act (NEPA) analysis, tribal consultation, public input, and National Historic Preservation Act (NHPA) compliance.


Contact Information
Superintendent
City of Rocks National Reserve
208-824-5911



The purpose of this project was to prepare a general management plan (GMP) for City of Rocks National Reserve (Reserve). The NPS has a legislative mandate, under the National Parks and Recreation Act of 1978, Public Law 95-625, to prepare and revise in a timely manner GMPs for each unit of the national park system.