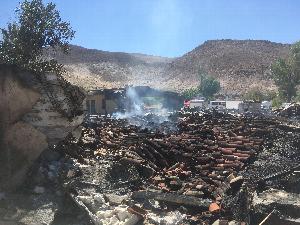 Scotty's Castle Garage Visitor Center Hazardous Material Debris Cleanup Post-Structural Fire


Asbestos and lead were found in the fire debris.

NPS will work through a contractor to remove approximately 890 cubic yards burned debris and contaminated soil. This is scheduled for sometime after Dec. 13, 2021.


Contact Information
Abby Wines
abby_wines@nps.gov
760-786-3221



A fire destroyed a wing of the historic Garage / Long Shed / Bunkhouse at Scotty's Castle on April 22, 2021. That wing of the building served as the district's visitor center.