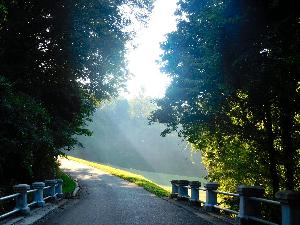 Vicksburg National Military Park Parkwide Road System Study


Today, the Park preserves this history with nearly 1,400 monuments, tablets, and markers, the Vicksburg National Cemetery, and a 16-mile auto tour route in its 2.7-square-mile grounds.

Heavy rain has eroded roads and hillsides in the Park, causing road slopes and earthen structures to fail, leading to the closure of one-third of its roads. The purpose of the Vicksburg Park-Wide Road System Study is to understand the factors that contribute to roadway damage in the Park and use this knowledge to recommend improvements that will result in a less-vulnerable, longer-lasting road system.

Visit the pages in the Project Links menu for more information about the project, its schedule, public comment opportunities, and downloadable project documents.


Contact Information
Brendan Wilson
601-642-6881



Vicksburg National Military Park preserves the site of the American Civil War siege of Vicksburg. To Confederate President Jefferson Davis, Vicksburg was the "nailhead that holds the South's two halves together." President Abraham Lincoln remarked "Vicksburg is the key" to victory. The 18-month campaign for Vicksburg and the brutal 47-day siege in which it culminated marked a turning point in the fate of the Confederacy.