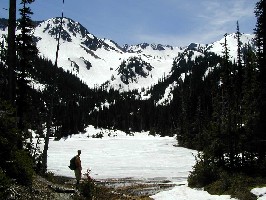 OLYM Draft GMP/EIS, Chapter 2 - Alternatives Descriptions and Maps for Park
These files include four maps for each frontcountry area, the zoning alternatives for each area, and the written descriptions of the components of each alternative (Alternatives A through D). There are also four wilderness maps that include wilderness zoning and descriptions for each alternative.
We would appreciate if you provide comments through this website, that you input them under the other portions of the document open for internal review (OLYM Draft GMP/EIS). Thank you.
Comment Period:
Closed 06/13/2006 - 09/30/2006

Document Content: