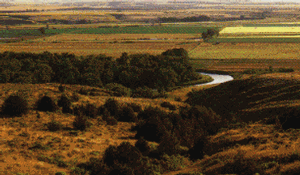 Little Bighorn National Monument - General Management Plan Amendment - Environmental Assessment
Little Bighorn National Monument - General Management Plan Amendment - Environmental Assessment
Comment Period:
Closed 11/17/2017 - 01/04/2018
Topic Questions:
1. Does the preferred alternative address the purpose of the plan?
2. Does the preferred alternative protect the museum collections and improve the visitor experience in the park?
3. Additional comments you would like to share with the team.

Document Content:

Little Bighorn National Monument GMP EA - Nov. 17 2017.pdf
(1.6 MB, PDF file)
Disclaimer:
Links within the above document(s) were valid as of the date published.
Note:
Some of the files may be in PDF format and can be viewed using the Adobe Acrobat Reader software.
You may download a free copy of Acrobat Reader from Adobe Systems.