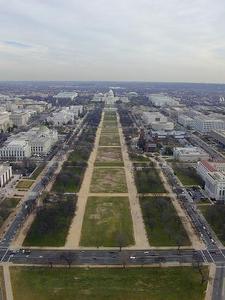 National Historic Preservation Act Section 106 Consultation (2010)
The Mall is listed on the National Register of Historic Places and is also a documented cultural landscape. The potential actions of the project to Reconstruct Turf and Soil on the National Mall that impact the Mall include the addition of curbs, the radius of curbs, and the removal of some north-south walks to re-establish the length of the center lawn panels. Because the water storage systems are at depth, the National Park Service (NPS) is also considering impacts to potential archeological resources. A summary of the analysis for consideration by the public and Section 106 consulting parties is below with supporting documents attached. Comments were accepted between November 16-December 17, 2010.
The DC SHPO concurred with the NPS determination of "no adverse effect" for the undertaking.
Comment Period:
Closed 11/16/2010 - 12/17/2010

Document Content: