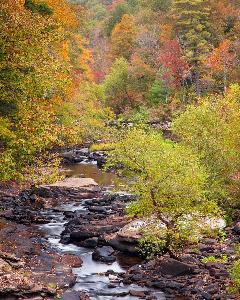 Kentucky Wildlands National Heritage Area Feasibility Study Newsletter
We would love to hear from you!
The National Park Service follows specific guidelines during the development of a feasibility study with the purpose of determining if there is a unique, nationally important story being told in a particular study area. This story, or stories, should be visible on the lived-in landscape that can be experienced through the shared culture of those who call the Kentucky Wildlands area home.
The study also seeks to document if there is widespread public support for the designation of the National Heritage Area and whether an organization is poised to lead its management, if created.
Comment Period:
Closed 03/01/2022 - 06/01/2022
Topic Questions Instructions:
You may enter your responses to the questions here during the "Open for Comment" period.

You may also send your comments by mail to the addresses listed on the "Project Home Page" link at the left of the screen.
Topic Questions:
1. Does the region have a collection of natural, cultural, and historic resources that, when linked together help to tell a nationally important story?
2. What makes southeastern Kentucky a nationally distinctive area, and how does the 41-county study area contribute to or exemplify a distinctive aspect of America's national heritage?
3. What unique American stories are being told in the area and why is southeastern Kentucky the area in which it is best to tell them?
4. Do opportunities exist for improving the quality of resources through conservation, recreation, and education?
5. Is there an organization or a number or organizations that have the financial and organizational capacity to coordinate the management of a National Heritage Area?
6. Is there public support for a National Heritage Area designation?

Document Content:

KY_NHA_Newsletter_2021_0921.pdf
(2.7 MB, PDF file)
Disclaimer:
Links within the above document(s) were valid as of the date published.
Note:
Some of the files may be in PDF format and can be viewed using the Adobe Acrobat Reader software. You may download a free copy of
Acrobat Reader
from Adobe Systems.