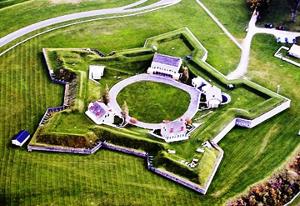 Fort Ontario SRS- Public Comment Questions
The National Park Service (NPS) is pleased to announce the launch of a special resource study (SRS) of Fort Ontario located in Oswego, New York. Civic engagement and public outreach are crucial to informing the study.
We encourage you to learn more about the SRS process and share your ideas during this SRS process. The comment period will be open from September 1, 2021, to November 1, 2021. Please send your thoughts, comments, and information in any of the following ways:
Comment Period:
Closed 09/01/2021 - 11/01/2021
Topic Questions Instructions:
In your comments, we are particularly interested to hear your thoughts and ideas about the four topic questions.

Please send your thoughts, comments, and information through this project website (preferred method) or by mail:

National Park Service, Denver Service Center-Planning Division
Project Manager-Hilary Retseck
12795 West Alameda Parkway
PO Box 25287
Denver, CO 80225-0287
Topic Questions:
1. How do you feel about the potential for Fort Ontario to become a national park system unit?
2. Are there additional stories and historic resources at the Fort Ontario site about which the NPS study team should know?
3. Are you aware of documents (letters, diary entries, photographs, newspaper articles, etc.) that are not publicly available that relate to the Fort Ontario site?
4. Do you have any other comments, concerns, and suggestions for this study?

Document Content:

Fort_Ontario_Newsletter-508.pdf
(2.8 MB, PDF file)
Disclaimer:
Links within the above document(s) were valid as of the date published.
Note:
Some of the files may be in PDF format and can be viewed using the Adobe Acrobat Reader software. You may download a free copy of
Acrobat Reader
from Adobe Systems.