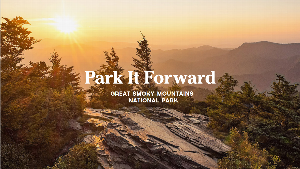 Proposed Smokies Fee Program Changes for 2023
This document summarizes proposed fee program changes and includes a detailed table displaying current fees and proposed fees.
Comment Period:
Closed Apr 6, 2022 - May 11, 2022
Topic Questions:
1. What parking tag duration (e.g., daily, weekly, annual, or other) would work best for you?
2. Please comment on what you consider to be an appropriate fee amount for each tag duration you listed in question #1.
3. What specific recommendations would you like the park to consider regarding the parking tag program?
4. What feedback do you have on the backcountry fee changes?

5. What feedback do you have on the frontcountry fee changes?

Document Content: