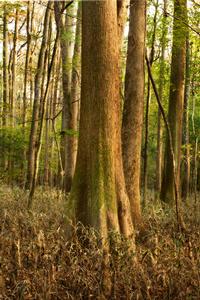 Draft Management Plan for Non-native Wild Pigs within Congaree National Park and Environmental Assessment
Congaree National Park was established for the purpose of preserving a unique old-growth bottomland hardwood ecosystem. Congaree National Park is part of the South Atlantic Coastal Plain Biosphere Reserve, is a Globally Important Bird Area, is a Congressionally designated Wilderness area. Non-native wild pigs are a severe threat to the park's ecosystem and natural and cultural resources due to disturbance behaviors such as: rooting, wallowing, and the development of pig trails; competition with and predation on native species; potential spread of non-native invasive plants; potentially aggressive behavior toward humans; potential impairment of water quality; and disease. At risk are bottomland hardwood ecosystem function, regeneration of bottomland hardwood canopy tree species, rare and imperiled species and ecological communities, streams and stream banks, a variety of wetland and aquatic habitats, and numerous other natural resources are at risk. Several historic earthen-work structures known as "cattle mounds" on the National Register of Historic Places are also at risk from pig disturbance. Wild pigs can be a safety risk for park visitors as well, due to potentially aggressive behavior. Wild pigs can also pose a health risk from diseases as such as swine brucellosis, pseudorabies, and pig cholera, which can be contracted by livestock and humans. Swine brucellosis and pseudorabies have been documented in pig populations at CONG and surrounding areas. In fact, rates of both swine brucellosis and pseudorabies were found to be approximately 18% and 15% higher at CONG than state wide. Human exposure to swine brucellosis (ungulate fever) from contact with wild pigs has also recently been documented in an area adjacent to the park. Given the numerous threats that non-native wild pigs pose to natural resources, cultural resources, and public health and safety at CONG and in surrounding areas, implementation of a management plan for wild pigs within CONG is needed.
Comment Period:
Closed 08/25/2014 - 09/30/2014

Document Content:

CONG Wild Pig Mgmt Plan and EA.pdf
(1.3 MB, PDF file)

Appendix 1. MRDG_workbook_CONG Hog Management-Draft.pdf
(1.3 MB, PDF file)
Disclaimer:
Links within the above document(s) were valid as of the date published.
Note:
Some of the files may be in PDF format and can be viewed using the Adobe Acrobat Reader software.
You may download a free copy of Acrobat Reader from Adobe Systems.