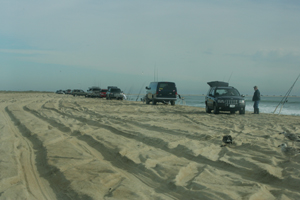 2008 05May 05 - Peer Review Summary
Five peer reviewers were asked to evaluate two research reports dealing with ORVs and other recreational use at Cape Hatteras National Seashore (CAHA). This document is the Peer Review Summary (dated May 5, 2008) by Dr. Jim Gramann, Peer Review Manager for Texas A&M University and Visiting Chief Social Scientist for the NPS.

Document Content:

2008 05May 05 - Peer Review Summary
(195.4 KB, PDF file)
Disclaimer:
Links within the above document(s) were valid as of the date published.
Note:
Some of the files may be in PDF format and can be viewed using the Adobe Acrobat Reader software. You may download a free copy of
Acrobat Reader
from Adobe Systems.