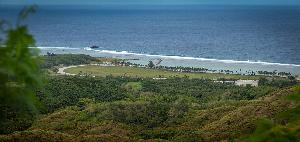 Asan and Agat Units Management Plan: Civic Engagement Newsletter
This newsletter provides an overview of the planning process and describes some of the park's preliminary ideas. We invite you to comment on these initial thoughts for the Asan and Agat Units, grouped by specific sites within each unit. We hope you will share your views on these ideas to help us focus the planning effort. We also encourage you to suggest new concepts for us to consider. The information we receive during this comment period will help us refine our preliminary ideas, identify issues, and ensure that we have the information needed to move forward in the planning process. The comment period begins on August 5 and will extend through September 30, 2022.
Comment Period:
Closed 08/04/2022 - 09/30/2022
Topic Questions:
1. What do you like about the draft desired conditions and why? What would you change about the desired conditions?
2. What do you like about the preliminary concepts and why? What would you change about the concepts?
3. What resources and experiences in the park are the most important to you?
4. What resources and experiences should be considered a priority as the NPS responds to climate change impacts?
5. What other ideas do you have?


Document Content:

WAPA UMP_Newsletter_Aug 2022_508_PEPC.pdf
(14.6 MB, PDF file)
Disclaimer:
Links within the above document(s) were valid as of the date published.
Note:
Some of the files may be in PDF format and can be viewed using the Adobe Acrobat Reader software. You may download a free copy of
Acrobat Reader
from Adobe Systems.