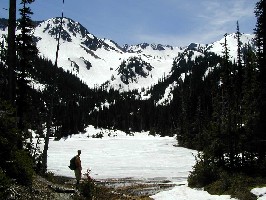 Final GMP/EIS Volume 2
Volume 2 includes the comments and responses, comment letters, and appendixes.
Chapter 6: Comments and Responses, contains responses to comments (including substantive comments) on the draft document and a list of all commenters and letters from federal, state, and local governments; tribes; interest groups; and businesses. When many letters addressed the same topic, the comments were summarized and a response is included.
The Appendixes present supporting information for the document, along with a glossary, references, and a list of the planning team and other consultants.

Document Content: