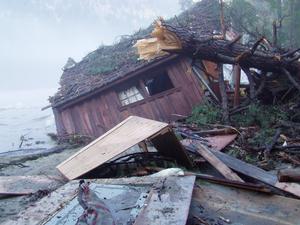 Final Stehekin River Corridor Implementation Plan/Final Environmental Impact Statement and 2012 Land Protection Plan
Enclosed are the Final Stehekin River Corridor Implementation Plan/Environmental Impact Statement and accompanying Land Protection Plan. Following the record floods of 1995, 2003 and 2006, the National Park Service (NPS) developed this plan to provide sustainable access and protect recreational and administrative facilities in the Lower Stehekin Valley, while at the same time, welcome visitors and protect natural and cultural resources.
Please note these are large documents. To facilitate review of the plan, enclosed are responses to frequently asked questions, a brief, two-page summary of the Final Plan/EIS, and the Executive Summary.
Comment Period:
Closed 07/12/2012 - 11/13/2012

Document Content: