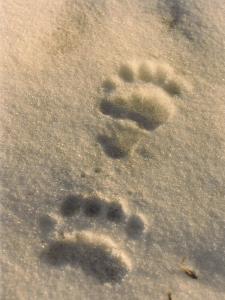 Public Scoping Materials
The public is invited to comment on the National Park Service (NPS) and U.S. Fish and Wildlife Service (USFWS) preliminary proposal on how best to restore grizzly bears to the North Cascades Ecosystem.
Per the requirements of the National Environmental Policy Act (NEPA), the agencies intend to prepare an Environmental Impact Statement (EIS)/Restoration Plan to analyze the effects of the proposal and the no action alternative.
Feedback on the proposed action, environmental issues that should be addressed, other potential alternatives, and sources of data that should be considered by the NPS and USFWS are requested. Comments will be accepted on this preliminary proposal November 10, 2022 through December 14, 2022.
Comment via the link below or
Submit hardcopy comments via mail to:
Superintendent
North Cascades National Park Service Complex
810 State Route 20
Sedro Woolley, WA 98284
Download the Scoping Document at the link below for more details.
Comment Period:
Closed Nov 10, 2022 - Dec 14, 2022

Document Content: