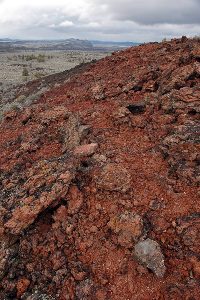 General Management Plan Newsletter
This newsletter is the first of a series that will be available to the public throughout the planning process.
During this initial "scoping" phase of the General Management Plan (GMP), we would like to know what you want to us to consider as we
begin planning and setting priorities for the long-term future of Lava Beds National Monument. Below are some questions to help you with your
thoughts.
As you read this newsletter, please think about the following questions:
If you have visited Lava Beds National Monument, what did you enjoy most about your visit?
If you have visited Lava Beds National Monument, what did you enjoy least about your visit?
The GMP sets priorities for park management. What are the most important ideas or concerns that you would like to see the GMP address?
Do the Foundation Statements (Park Purpose and Significance) clearly reflect why Lava Beds National Monument is important on a national and regional level? What sites, stories, features, etc. at Lava Beds National Monument do you value most?
What do you want Lava Beds NM to be like in the future? Imagine yourself visiting the park 20 years from now and describe what you would like to see.
Do you have any other thoughts or ideas to share with the planning team?
You are encouraged to use the link provided to comment online. However, if you prefer, you may also download a hard copy of the comment form and mail that to the park using the address provided on the form. We look forward to receiving your input.
Comment Period:
Closed 05/15/2006 - 09/02/2006

Document Content:

Newsletter 1
(335.0 KB, PDF file)

Comment Form
(36.7 KB, PDF file)
Disclaimer:
Links within the above document(s) were valid as of the date published.
Note:
Some of the files may be in PDF format and can be viewed using the Adobe Acrobat Reader software. You may download a free copy of
Acrobat Reader
from Adobe Systems.