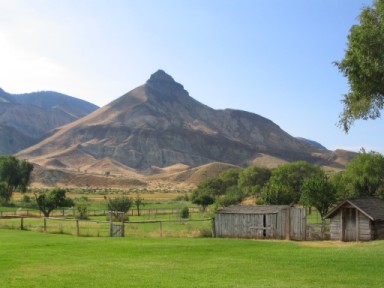 Draft General Management Plan/Environmental Assessment
A new management plan for John Day Fossil Beds National Monument is needed because the last comprehensive planning effort for the national monument was completed in 1979 and much has occurred since then. Among the changes that have occurred, private land within the authorized boundary of the Clarno Unit was acquired; a new visitor/paleontology center was built; visitation has increased; monument staff and researchers have learned much more about the significance of the monument's resources; and National Park Service (NPS) staff are now coordinating paleontological research, collection, and curation on all federal lands throughout the John Day Basin. Each of these changes has major implications for the management of the monument.
Comment Period:
Closed 09/09/2008 - 11/17/2008

Document Content:

Draft GMP/EA, Part 1 - all chapters
(4.3 MB, PDF file)

JODA Draft GMP/EA, Part 2 - Appendixes, Glossary, Selected References, Preparers, and Consultants
(1.1 MB, PDF file)
Disclaimer:
Links within the above document(s) were valid as of the date published.
Note:
Some of the files may be in PDF format and can be viewed using the Adobe Acrobat Reader software.
You may download a free copy of Acrobat Reader from Adobe Systems.