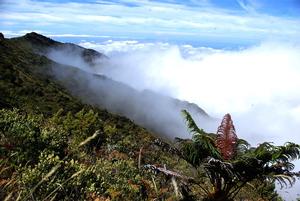 Haleakala National Park Foundation Document - Draft for Public Review
A Foundation Document involves revisiting a national park unit's core mission and significance, most important resources and values, and the interpretive themes that tell the park's important stories. Although the Foundation Document is not a decision-making document and does not include actions or management strategies, it describes a shared understanding of what is most important about the park. In this capacity, the Foundation Document, once finalized, will reestablish the underlying guidance for future management and planning decisions at Haleakala National Park.
Please see the attached draft foundation document and provide comments through this website or via mail to:
Superintendent, Haleakalā National Park, P.O. Box 369, Makawao, HI, 96768
We welcome your input!
Comment Period:
Closed 01/08/2015 - 02/20/2015
Topic Questions:
1. Park Purpose. Does the draft purpose statement capture why you think Haleakalā National Park was made a National Park Service unit?
2. Significance Statements. The draft significance statements describe what is unique about Haleakalā National Park. Do they capture what you feel is most important?
3. Fundamental Resources and Values. The draft fundamental resources and values (FRVs) are the ideas and concrete resources that merit primary consideration for protection and management by the National Park Service. Do they capture what you think is most valuable?
4. Interpretive Themes. Do the draft interpretive themes capture what the American people should know about Haleakalā National Park?
5. Please share any additional comments or suggestions for us to consider as we refine the draft
Foundation Document.

Document Content:

HALE_DRAFT Found Overview_01-07-2015_page by page.pdf
(2.7 MB, PDF file)

HALE Foundation_Part One_1-23-25.pdf
(138.5 KB, PDF file)
Disclaimer:
Links within the above document(s) were valid as of the date published.
Note:
Some of the files may be in PDF format and can be viewed using the Adobe Acrobat Reader software. You may download a free copy of
Acrobat Reader
from Adobe Systems.