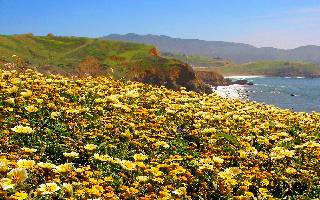 Mori Point Restoration and Trail Plan EA
The National Park Service (NPS) has prepared an Environmental Assessment (EA) that describes and analyzes alternatives for habitat restoration and development of a safe and sustainable trail system at Mori Point, a unit of the Golden Gate National Recreation Area (GGNRA) in Pacifica, CA. The EA presents and analyzes one No Action and three Action Alternatives. The Action Alternatives each contain a restoration, trail alignment, and trail use designation component.
Comments on the EA are due on March 31, 2006.
Comment Period:
Closed 02/23/2006 - 03/31/2006

Document Content: