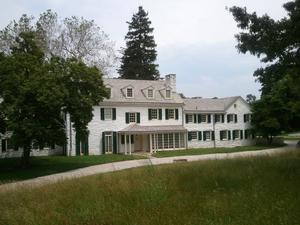 P.C. Knox Project Details
Document contains full project details of leasing the P.C. Knox House and surrounding grounds.
Comment Period:
Closed 06/01/2012 - 06/30/2012
Topic Questions:
1. What issues (environmental, social, etc.) should NPS consider as the proposal is developed?

2. How might this project affect the ways in which visitors use the park?

3. How might this project affect park neighbors?


4. Any other ideas or concerns you may want to share?

Document Content:

P.C. Knox Environmental Assessment / Area of Effect Details
(34.5 KB, .doc file)

P.C. Knox Map
(316.1 KB, PDF file)
Disclaimer:
Links within the above document(s) were valid as of the date published.
Note:
Some of the files may be in PDF format and can be viewed using the Adobe Acrobat Reader software.
You may download a free copy of Acrobat Reader from Adobe Systems.