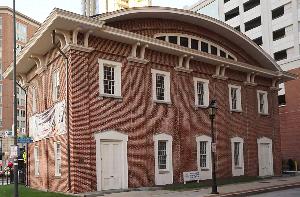 NPS President Street Station SRS Project Newsletter (Aug 2022)
The National Park Service (NPS) is pleased to announce the public comment phase of the special resource study of President Street Station located at 601 S President St, Baltimore, Maryland. This project newsletter provides an overview of the study process and the history of President Street Station.
Comment Period:
Closed 08/15/2022 - 09/30/2022
Topic Questions:
1. How would you feel about the President Street Station building potentially becoming a national park unit?
2. Are there specific stories about or aspects of the President Street Station building and its history about which the NPS study team should know?
3. Are you aware of documents (letters, diary entries, photographs, newspaper articles, etc.) that are not publicly available that relate to President Street Station?
4. Do you have any other comments, concerns, and suggestions for this study?

Document Content: