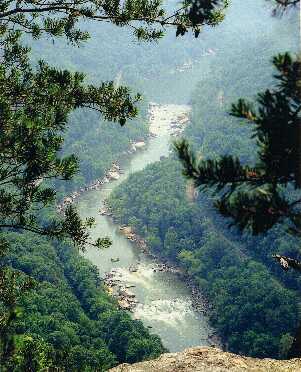 Abbreviated Final General Management Plan/Environmental Impact Statement and Foundation Plan for New River Gorge National River
The document includes an analysis of comments received on the Draft GMP/EIS with NPS responses, errata sheets detailing editorial corrections to the Draft GMP/EIS, and copies of agency and substantive public comments. The abbreviated format was used because comments received during the public review period required only minor responses and editorial changes to the Draft GMP/EIS. There are no changes to the alternatives or the impact analyses presented in the Draft GMP/EIS and Alternative 5 remains the NPS preferred alternative.
The public release of the Abbreviated Final GMP/EIS will be followed by a 30-day no-action period, after which the NPS will prepare a Record of Decision to document the selected alternative. The Abbreviated Final GMP/EIS and the Draft GMP/EIS constitute the documentation upon which the Record of Decision will be based.