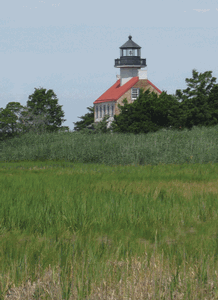 New Jersey Coastal Heritage Trail Route, 2011 Strategic Plan
The NJ Coastal Heritage Trail Route was established by federal legislation in 1988 to promote awareness, stewardship, and protection of natural and cultural resources along nearly 300 miles of NJ coastline using interpretation and promotion rather than federal ownership.
Current legislation calls for a strategic plan and a sunset date of September 30, 2011, which would end NPS involvement in the Trail. In the absence of any further action from Congress, after September 30, 2011, the NPS will no longer have authority to manage or participate in the Trail.
During 2010 and 2011, an NPS planning team conducted a public engagement process to discuss various alternative management futures for the Trail. This strategic plan documents the history and accomplishments of the Trail; explains the key management issues that have influenced the Trail during NPS leadership; presents four organizational options for sustaining the Trail; and describes public and partner views on the Trail's mission, accomplishments, and possible future organizational structure.
Comment Period:
Closed 08/18/2011 - 09/02/2011