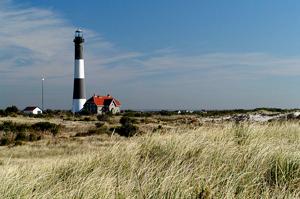 Fire Island National Seashore Draft GMP/EIS
JUST A REMINDER. . . the public comment period for the Fire Island National Seashore Draft GMP/EIS closes on September 17, 2015. If you are interested in commenting on the draft, please be sure to submit your comments by midnight on September 17th.
If you are interested in providing scoping comments for the Breach Management Plan, please be sure that you are commenting on the correct page which may be found at:
http://parkplanning.nps.gov/FireIslandBreachManagementPlan
We want to be sure that your comments do not get lost. Scoping comments on the Breach Management Plan must be received by midnight on October 8.
Thank you!
______________________________________________
Fire Island National Seashore has released its Draft General Management Plan/ Environmental Impact Statement (Draft GMP/EIS) for public review and comment. The comment period begins on June 15, 2015 and extends until September 17, 2015.
This document is the culmination of the National Park Service's extensive effort to draft a new General Management Plan for Fire Island National Seashore. At the heart of this planning effort has been the recognition that Fire Island is a special place and an important asset to the people of Long Island, New York State, and the nation as a whole. Fire Island encompasses important natural resources; significant recreation resources; cultural resources of national, state, and local significance; and unique residential communities. Also at the core of this planning effort has been the acknowledgement that the long-term management and stewardship of Fire Island's many and varied resources and its communities will require a different approach than has been traditionally taken over the 50 years since the National Seashore was established in 1964. This new approach will require the cooperative stewardship of Fire Island and involve the collaboration of many and varied stakeholders.
This document was developed over the course of 8 years and went through a lengthy National Park Service (NPS) policy review process before going to print. Due to the dynamic and complex nature of Fire Island National Seashore, a variety of changes have occurred that may not be reflected in the text of the draft document.
For example, during Hurricane Sandy in 2012 a breach formed in the Otis Pike Fire Island High Dune Wilderness. Because natural processes can shift and even close breaches over time, maps developed for this document were not updated to reflect its presence. The current policy for the management of breaches on Fire Island is discussed on pages 59 - 60.
In early 2015, the NPS received funding for a separate Breach Management Plan and Environmental Impact Statement (Breach Plan/EIS) which will inform the decision on the breach at Old Inlet. Comments received during the 90-day review and comment period for the Draft General Management Plan will inform our work on the forthcoming Breach Plan/EIS. There will also be opportunities for you to provide input specific to breach management during the development of the Breach Plan/EIS.
In addition, there is a correction required within the Draft Wilderness Stewardship Plan in Appendix D, page 425. Areas identified as potential wilderness at Old Inlet have not yet been added to the designated wilderness. The process of notification through the Federal Register was initiated and is ongoing.
After this comment period, the NPS planning team will evaluate comments from agencies, organizations, businesses, and individuals regarding the draft plan and incorporate appropriate changes into the final plan. The final plan will include a summary of all substantive comments received as well as the NPS's responses to those comments.
Comment Period:
Closed 06/15/2015 - 09/17/2015
Topic Questions:
1. What ideas or proposals do you like about the preferred alternatives for Fire Island and the William Floyd Estate?
2. Do you have any suggestions for improving the preferred alternatives for Fire Island and the William Floyd Estate?
3. Do you have any other comments related to the Draft GMP/EIS?

Document Content: