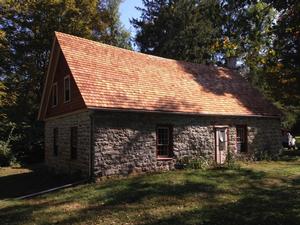 Draft Historic Buildings Strategy
The draft Historic Buildings Strategy is available for review. Please click "Comment Now" to provide feedback after reviewing the draft strategy. The newsletter summarizes the strategy and public comment opportunity.
Comment Period:
Closed 07/12/2021 - 08/10/2021
Topic Questions:
1. Given the prioritization criteria in the draft HBS, and the information on each property in Appendices B and C, please tell us if the properties are in the proper categories. If not, please provide the name of the property, your assessment, and why you believe a property has been improperly categorized and provide supporting information if possible.

Document Content: