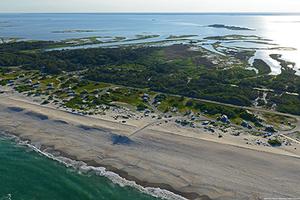 Flexible Design Strategy for Relocating Oceanside Campground 2018
The National Park Service (NPS) has prepared an environmental assessment (EA) in support of a new flexible design strategy for relocating campsites at its Oceanside Campground that are lost or repeatedly damaged by coastal storm events. The purpose of the proposed project is to develop a relocation strategy for campsites that are being repeatedly damaged by coastal storm events and are becoming increasingly unusable due to sand deposition and encroachment from the adjacent dune system. The NPS believes that the proposed project is needed in order to continue to provide high quality and sustainable camping opportunities for park visitors.
The NPS encourages your participation throughout the planning process. We invite the public to submit written suggestions and comments on the environmental assessment by August 6, 2018.
Comment Period:
Closed 07/06/2018 - 08/06/2018