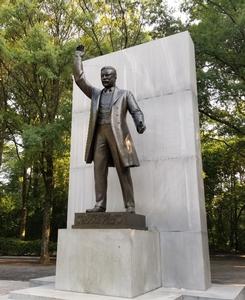 Public Scoping Newsletter and Open House Information Boards
This newsletter provides information on the Cultural Landscape Report/Environmental Assessment and the Assessment of Effect efforts by the National Park Service for Theodore Roosevelt Island. The boards provide supplemental information in support of the National Park Service's Open House to be held on site at Theodore Roosevelt Island on August 3, 2017 (12:30-4:00pm EST).
The National Park Service encourages the public's review of the materials. We request feedback through this website, by mail, or in person on August 3rd. The National Park Service will also be hosting Facebook Live events on Monday, August 14, 2017 (
https://www.facebook.com/NPSGWMP/)
.
Comment Period:
Closed Jul 31, 2017 - Sep 8, 2017